Tired of Renting?
Living expenes are a part of life. Why not turn this expense into a savings account through home ownership.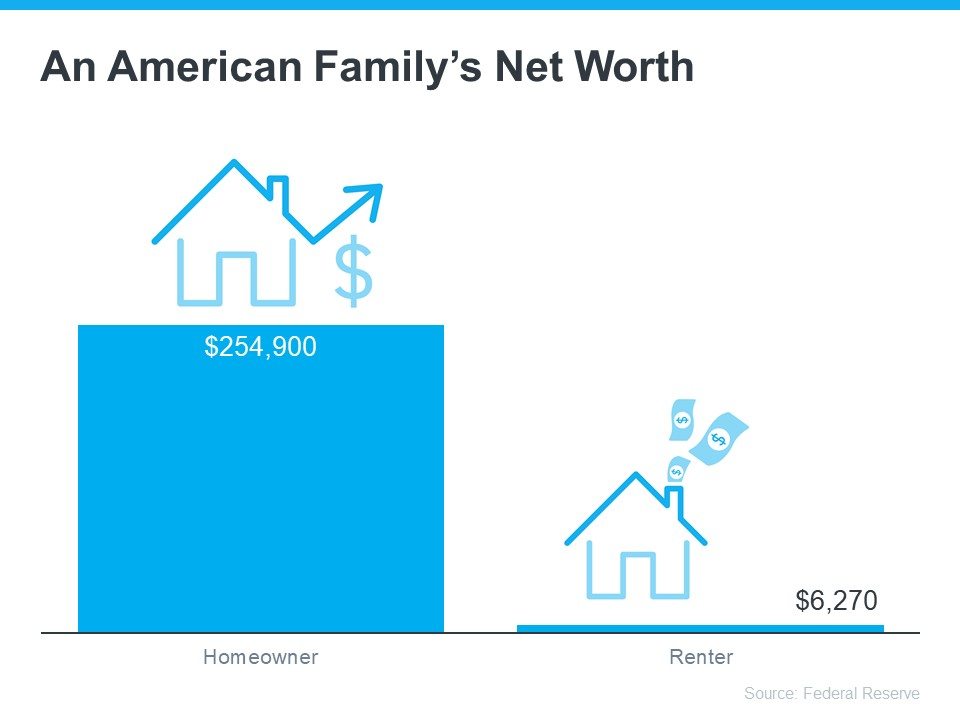 As you can see from the image above, there is a large gap in net worth between homeowners and renters. Buying a home may be a big commitment, but it also offers big rewards. We all pay to live somewhere, so why not turn this necessary expense into a longer term benefit for you and your family.
Renting a home produces $0 net gain. On the other hand, buying a home can turn into tens or hundreds of thousands in net gain over time. The key is time. It's best to have a long-term plan (at least 5 years) to stay in the home or rent it once you move out.
Let Us Help You Find Your Dream Home
Please fill out the form below so we know what you're looking for and we'll monitor new listings as they come on the market and alert you when we see properties that match your specific criteria.